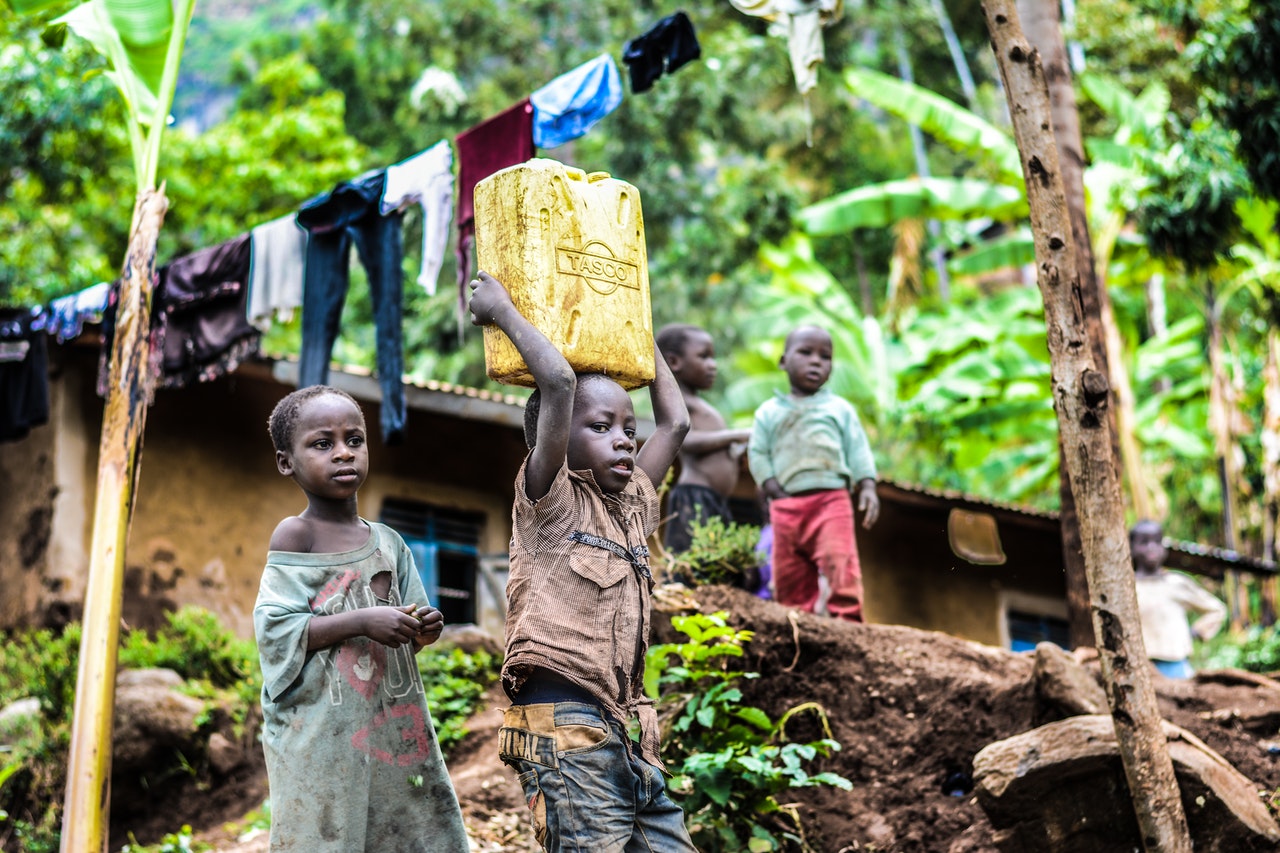 OUR IMPACT
TOGETHER, WE CAN MAKE THE WORLD A BETTER PLACE

We truly believe the more you give the more you get back, that's why we are thrilled to have partnered with: Save the Children, Trees.org and Pachama.
TOGETHER, WE CAN MAKE THE WORLD A BETTER PLACE
Use this text to share information about your b
Creating a sustainable, nurturing environment for your family is one of the reasons we began this business but we want to do that on a global scale. At Jabaloo our ethos is focused on doing business in the most responsible way we can. Acknowledging that our business has an impact on the environment and its resources is a big part of our mission. We want to make sure that we not only provide sustainable, eco-friendly products but also that our work helps create a brighter future for everyone. 

We are working hard to offset the environmental cost of our business ours and create a sustainable practices that supports our plant. 

We truly believe the more you give the more you get back, that's why we are thrilled to have partnered with:
Save the Children, Trees.org and Pachama

For every order we receive, part of that money goes towards supporting these 3 amazing organizations and the life changing work they do.  
Find out more about the work each of these amazing organizations do and why we've chosen to support them.     rand with your customers. Describe a product, share announcements, or welcome customers to your store.
Helping Children all Over the World
with SAVE THE CHILDREN

For over 100 years Save The Children have been working towards making the lives of children in need better.
The huge range of work they do aims to support each individual child in need by offering education, health care, safety and protection from harm.
With so many in need all over the world we are proud to help them in their mission to save the lives of children everywhere. 

At Jabaloo we send 5% of our profit to the Save the Children Charity Foundation. That means that with every dollar you spend with us you also help hundreds of babies and children around the globe. 

We truly believe that only together we can this world a better place for all of us.


Planting New Trees
with Every Sale

50 soccer fields of trees are gone every second. Our food system is destroying earths eco-systems and Tree.org wants to help.
Trees.org works to end hunger and poverty by training farmers to regenerate their land.  They do this through the sharing and education of sustainable and long-term agricultural practices, helping farmers work with their land to provide food while protecting eco-systems.
 The Forest Garden program is a 4 year training program aimed at planting thousands of tree's that will protect, nourish and provide for farmers and their communities.

For every $100 sale we plant 5 trees to help farmers to regenerate their land and to help end hunger and poverty by providing meaningful work for some of the poorest people through their Forest Garden program.

Your purchase helps keep our planet green, healthy and sustainable. 


with PACHAMA
Offsetting CO₂ emissions from shipping orders

Pachama removes carbon and restores forests. Using a range of AI,  engineering technology and satellite imagery Pachama uses the latest in science and technology to measure, record and offset carbon and restore forests.
They offer a range of carbon projects all over the world and work to reduce emissions and carbon dioxide all while protecting the forest.  

At Jabaloo we've worked out our company carbon footprint and our contributions to Pachama are currently supporting the Jari Para Forest Conservation Project in the Amazon Rainforest.